| | |
| --- | --- |
| | It is very easy to be put off by Astronomy since math is used throughout. While knowledge of mathematics is good to have anyway, it is not a requisite to enjoy the sites using eyes, binoculars or telescopes. However, when pursuing Astronomy on a scientific level, math is unavoidable. |
---
---
The purpose of this section is to hopefully remind us of the fundamentals. The subject of Mathematics stands well on its own and contains enormous topics with literally dozens of sub-topics. This site is too small (and I do not have the knowledge) to provide the gamut.
The best site I have seen on the subject of Mathematics is Eric Weisstein's MathWorld. The site is very large and it looks like it covers just about everything involving math - the best part is Eric Weisstein is a planetary Astronomer!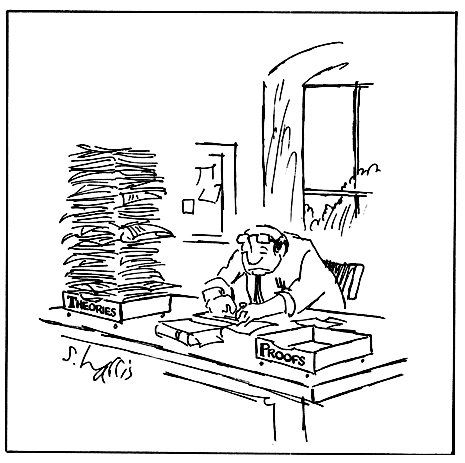 (Science Cartoons Plus)
So break out the high-school yearbook and prepare to be reminded of painful homework assignments.