Welcome to Astronomy Online
A legally blind photographer/astronomer on disability so I use this site to contribute to society.


Last Updated: added graphics for the 88 constellations under Observation/The Night Sky.


This site is a testament that even though I have a physical disability - legally blind - I can still do things that helps other people.

I also have a new image gallery. I call it Second Site Image Gallery.

This is an educational website. It's never too late to learn astronomy, even for those who have not completed their primary (High School) education. A GED can get you in the door to college level courses.

!-->

Visit this page: https://www.advancedwriters.com/custom-research-paper and get Astronomy research project writing assistance for University classes.

A guide to teach kids to draw at imagiplay.com.

3dinsider.com - 3D printers are changing science fast.
---
Telescope Reviewer: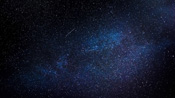 What are the best telescopes for astrophotography Featured Image Source: Pixabay
Have you picked up astronomy as a hobby, but stargazing does not cut it for you anymore? ...Read More
---
Affordable academic writing company CheapWritingHelp.com provides students with unique astronomy research papers and science essays.
---
APOD:
Spiral Galaxy NGC 6744 Image Credit & Copyright: Martin Pugh
Explanation: Beautiful spiral galaxy NGC 6744 is nearly 175,000 light-years across, larger than our own Milky Way. It lies some 30 million light-years distant in the southern constellation Pavo and appears as only a faint, extended object in small telescopes. We see the disk of the nearby island universe tilted towards our line of sight. This remarkably detailed galaxy portrait covers an area about the angular size of the full moon. In it, the giant galaxy's elongated yellowish core is dominated by the light from old, cool stars. Beyond the core, grand spiral arms are filled with young blue star clusters and speckled with pinkish star forming regions. An extended arm sweeps past a smaller satellite galaxy at the upper left. NGC 6744's galactic companion is reminiscent of the Milky Way's satellite galaxy the Large Magellanic Cloud.

APOD:
Meteor before Galaxy Image Credit & Copyright: Fritz Helmut Hemmerich
Explanation: What's that green streak in front of the Andromeda galaxy? A meteor. While photographing the Andromeda galaxy in 2016, near the peak of the Perseid Meteor Shower, a sand-sized rock from deep space crossed right in front of our Milky Way Galaxy's far-distant companion. The small meteor took only a fraction of a second to pass through this 10-degree field. The meteor flared several times while braking violently upon entering Earth's atmosphere. The green color was created, at least in part, by the meteor's gas glowing as it vaporized. Although the exposure was timed to catch a Perseids meteor, the orientation of the imaged streak seems a better match to a meteor from the Southern Delta Aquariids, a meteor shower that peaked a few weeks earlier. Not coincidentally, the Perseid Meteor Shower peaks again tonight.
---
---
Astronomy Online is a personal resource of mine that is made public. Please enjoy the site.

---

ARCHIVED BLOG ENTRIES

---
Advertising within text will be in italics with a link to the ad source.
Observation - This section includes information on coordinate systems, constellations, objects visible in the night sky, and some images of the night sky of the northern and southern hemispheres.
Science - This section includes information on some of the basic science used in astronomy. There is information on the variety of tools used (like telescopes) as well as methods of using them. There is a mathematics primer, introduction to some physical processes, formulas used in astronomy, and information on computer use in Astronomy.

Solar System - As indicated, this section covers our Solar System (See Solar System App) and everything in it. It covers the Sun, planets, their moons, asteroids, comets and exotic objects like TNO's and Kuiper Belt Objects.
Stars - This section covers stars in our own galaxy. It covers the variety of stellar evolution paths. It also covers supernova, black holes, and some of the radiative processes in the interstellar medium.

Our Galaxy - This section covers our galaxy as well as some of the nearby galaxies in our own Local Group. It also covers galaxy evolution.
Cosmology - This section covers other galaxies and galaxies clusters. It also covers the big bang, relativity and dark matter.
Astrobiology - This section covers the relatively new field in astronomy - the possibility of life in our Solar System and the Universe. There is also information on some of the projects dealing with this - like SETI.

Exoplanets - This section covers the study of planets known to exist around other stars. It covers both amateur and professional involvement and shows you how you can get involved with the search as well.

Astrophotography - This section covers the fastest growing hobby of astrophotography. This section offers information and tips on photography and also features and Image Gallery.
Find the best telescope reviews at our site.
Advertisement
QuitSmokingCommunity.org | American Cancer Society | Mesothelioma Cancer Resources | Mesothelioma Veterans Center | MesotheliomaHelpNow | Cerebralpalsy Guidance | Recall Report