---
Astronomy Online Store
.
Reload the page (F5 key) to see a random selection of items below.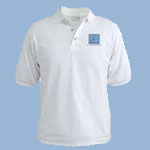 ---
---
Stumble It!

Welcome to Astronomy Online
A legally blind photographer/astronomer on disability so I use this site to contribute to society.

Last Updated: October 24, 2012 added graphics for the 88 constellations under Observation/The Night Sky.

This site is a testament that even though I have a physical disability - legally blind - I can still do things that helps other people. I even have a new project: Astro-Drummer, a site dedicated to my other hobby.
I also have a new image gallery. I call it Second Site Image Gallery.
This is an educational website. It's never too late to learn astronomy, even for those who have not completed their primary (High School) education. A GED can get you in the door to college level courses.

InboxAstronomy:
Hubble Uncovers Fading Cinders of Some of Our Galaxy's Earliest Homesteaders About 13 billion years ago, long before our sun formed, the construction of our Milky Way galaxy was just beginning. Young, mostly sun-like stars in the core, or central bulge, provided the building blocks for the galaxy's foundation. Many of these building-block stars have long since burned out, and are now just dying embers. But contained within these dead stars, called white dwarfs, is the early history of our galaxy, providing clues on how it came to be.

APOD:
Gravity's Grin Image Credit: X-ray - NASA / CXC / J. Irwin et al. ; Optical - NASA/STScI
Explanation: Albert Einstein's general theory of relativity, published 100 years ago this month, predicted the phenomenon of gravitational lensing. And that's what gives these distant galaxies such a whimsical appearance, seen through the looking glass of X-ray and optical image data from the Chandra and Hubble space telescopes. Nicknamed the Cheshire Cat galaxy group, the group's two large elliptical galaxies are suggestively framed by arcs. The arcs are optical images of distant background galaxies lensed by the foreground group's total distribution of gravitational mass dominated by dark matter. In fact the two large elliptical "eye" galaxies represent the brightest members of their own galaxy groups which are merging. Their relative collisional speed of nearly 1,350 kilometers/second heats gas to millions of degrees producing the X-ray glow shown in purple hues. Curiouser about galaxy group mergers? The Cheshire Cat group grins in the constellation Ursa Major, some 4.6 billion light-years away.

APOD: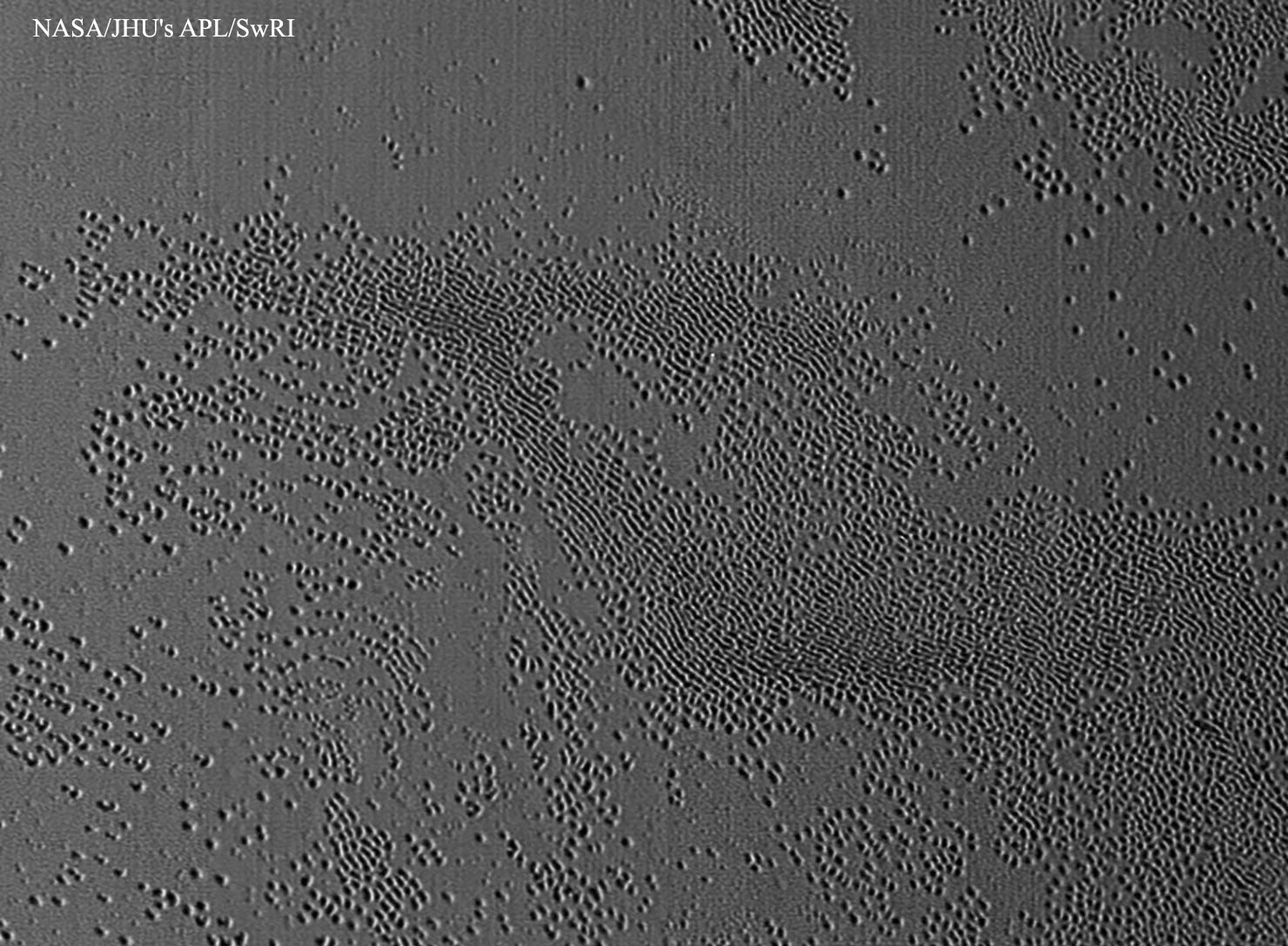 Unusual Pits Discovered on Pluto Image Credit: NASA, Johns Hopkins U. APL, SwRI
Explanation: Why are there unusual pits on Pluto? The indentations were discovered during the New Horizons spacecraft's flyby of the dwarf planet in July. The largest pits span a kilometer across and dip tens of meters into a lake of frozen nitrogen, a lake that sprawls across Sputnik Planum, part of the famous light-colored heart-shaped region named Tombaugh Regio. Although most pits in the Solar System are created by impact craters, these depressions look different -- many are similarly sized, densely packed, and aligned. Rather, it is thought that something has caused these specific areas of ice to sublimate and evaporate away. In fact, the lack of overlying impact craters indicates these pits formed relatively recently. Even though the robotic New Horizons is now off to a new destination, it continues to beam back to Earth new images and data from its dramatic encounter with Pluto.
---
Astronomy Online is a personal resource of mine that is made public. Please enjoy the site.

---

ARCHIVED BLOG ENTRIES

---
Advertising within text will be in italics with a link to the ad source.
Observation - This section includes information on coordinate systems, constellations, objects visible in the night sky, and some images of the night sky of the northern and southern hemispheres.
Science - This section includes information on some of the basic science used in astronomy. There is information on the variety of tools used (like telescopes) as well as methods of using them. There is a mathematics primer, introduction to some physical processes, formulas used in astronomy, and information on computer use in Astronomy.

Solar System - As indicated, this section covers our Solar System and everything in it. It covers the Sun, planets, their moons, asteroids, comets and exotic objects like TNO's and Kuiper Belt Objects.
Stars - This section covers stars in our own galaxy. It covers the variety of stellar evolution paths. It also covers supernova, black holes, and some of the radiative processes in the interstellar medium.

Our Galaxy - This section covers our galaxy as well as some of the nearby galaxies in our own Local Group. It also covers galaxy evolution.
Cosmology - This section covers other galaxies and galaxies clusters. It also covers the big bang, relativity and dark matter.
Astrobiology - This section covers the relatively new field in astronomy - the possibility of life in our Solar System and the Universe. There is also information on some of the projects dealing with this - like SETI.

Exoplanets - This section covers the study of planets known to exist around other stars. It covers both amateur and professional involvement and shows you how you can get involved with the search as well.

Astrophotography - This section covers the fastest growing hobby of astrophotography. This section offers information and tips on photography and also features and Image Gallery.
Advertisement
Braindumps Testking 000-105 640-816 SY0-201 70-662 650-987 70-642 1Y0-A18 E22-275