It's the Astronomy Online non-Blog, or un-Blog.
Everyone has a blog now and since I am no follower of trends, I decided to merge the blog with the website. And I don't want to neglect the website in favor of posting on the blog.
These are the pages that were on the blog of old:
- Home
- Me
- Links
Links:
Google Maps - Mars
Google Maps - Moon
HiRISE
HiRISE - MRO Imaging
Mac Singularity
Meade4M
Slackerpedia Galactica
Software for the Mac
Starry Night Online
Venus Maps

More Favorites:
Thank you for visiting!

Hubble Sees 'Comet Galaxy' Being Ripped Apart By Galaxy Cluster:
NASA's Hubble Space Telescope, in collaboration with several other ground- and space- based telescopes, has captured a galaxy being ripped apart by a galaxy cluster's gravitational field and harsh environment.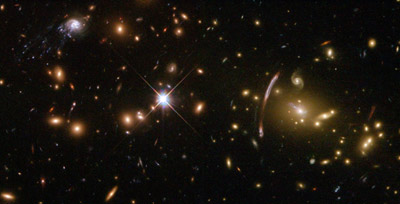 The finding sheds light on the mysterious process by which gas-rich spiral-shaped galaxies might evolve into gas-poor irregular- or elliptical-shaped galaxies over billions of years. The new observations also reveal one mechanism for forming the millions of "homeless" stars seen scattered throughout galaxy clusters.
Source: Hubble News Center