---
Astronomy Online Store
.
Reload the page (F5 key) to see a random selection of items below.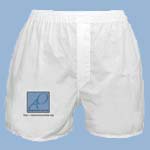 ---

Welcome to Astronomy Online
A legally blind photographer/astronomer on disability so I use this site to contribute to society.

Last Updated: added graphics for the 88 constellations under Observation/The Night Sky.

This site is a testament that even though I have a physical disability - legally blind - I can still do things that helps other people.
I also have a new image gallery. I call it Second Site Image Gallery.
---
Earn Your High School Diploma Online At Excel High School
Northgate Academy offers online homeschooling with a Christian worldview
Get Your Pharmacy technician certification online at Washington Online Learning Institute
---
This is an educational website. It's never too late to learn astronomy, even for those who have not completed their primary (High School) education. A GED can get you in the door to college level courses.
---
Visit this page: https://www.advancedwriters.com/custom-research-paper and get Astronomy research project writing assistance for University classes.
A guide to teach kids to draw at imagiplay.com.
3dinsider.com - 3D printers are changing science fast.
Affordable academic writing company CheapWritingHelp.com provides students with unique astronomy research papers and science essays.
A-Writer essay writing service with the best PhD writers on Astronomy.
---
APOD:
Recycling Cassiopeia A Image Credit: X-ray - NASA, CXC, SAO; Optical - NASA,STScI
Explanation: Massive stars in our Milky Way Galaxy live spectacular lives. Collapsing from vast cosmic clouds, their nuclear furnaces ignite and create heavy elements in their cores. After a few million years, the enriched material is blasted back into interstellar space where star formation can begin anew. The expanding debris cloud known as Cassiopeia A is an example of this final phase of the stellar life cycle. Light from the explosion which created this supernova remnant would have been first seen in planet Earth's sky about 350 years ago, although it took that light about 11,000 years to reach us. This false-color image, composed of X-ray and optical image data from the Chandra X-ray Observatory and Hubble Space Telescope, shows the still hot filaments and knots in the remnant. It spans about 30 light-years at the estimated distance of Cassiopeia A. High-energy X-ray emission from specific elements has been color coded, silicon in red, sulfur in yellow, calcium in green and iron in purple, to help astronomers explore the recycling of our galaxy's star stuff. Still expanding, the outer blast wave is seen in blue hues. The bright speck near the center is a neutron star, the incredibly dense, collapsed remains of the massive stellar core.
---
5 Reasons to Get a Degree in Astronomy
5 Best Online Courses in Astronomy
---

APOD: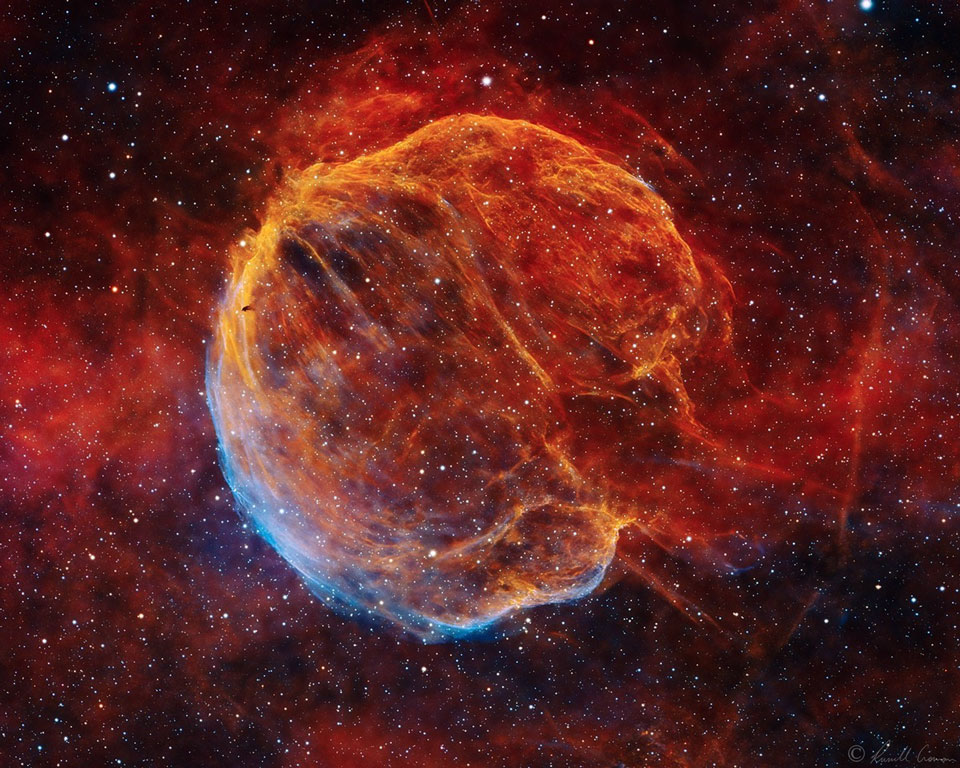 The Medulla Nebula Supernova Remnant Image Credit & Copyright: Russell Croman
Explanation: What powers this unusual nebula? CTB-1 is the expanding gas shell that was left when a massive star toward the constellation of Cassiopeia exploded about 10,000 years ago. The star likely detonated when it ran out of elements, near its core, that could create stabilizing pressure with nuclear fusion. The resulting supernova remnant, nicknamed the Medulla Nebula for its brain-like shape, still glows in visible light by the heat generated by its collision with confining interstellar gas. Why the nebula also glows in X-ray light, though, remains a mystery. One hypothesis holds that an energetic pulsar was co-created that powers the nebula with a fast outwardly moving wind. Following this lead, a pulsar has recently been found in radio waves that appears to have been expelled by the supernova explosion at over 1000 kilometers per second. Although the Medulla Nebula appears as large as a full moon, it is so faint that it took 130-hours of exposure with two small telescopes in New Mexico, USA, to create the featured image.
---
Best cheap essay buying company - Buyessayscheap.com
---

APOD:
The Magnetic Field of the Whirlpool Galaxy Image Credit: NASA, SOFIA, HAWC+, Alejandro S. Borlaff; JPL-Caltech, ESA, Hubble; Text: Jayanne English (U. Manitoba)
Explanation: Do magnetic fields always flow along spiral arms? Our face-on view of the Whirlpool Galaxy (M51) allows a spectacularly clear view of the spiral wave pattern in a disk-shaped galaxy. When observed with a radio telescope, the magnetic field appears to trace the arms' curvature. However, with NASA's flying Stratospheric Observatory for Infrared Astronomy (SOFIA) observatory, the magnetic field at the outer edge of M51's disk appears to weave across the arms instead. Magnetic fields are inferred by grains of dust aligning in one direction and acting like polaroid glasses on infrared light. In the featured image, the field orientations determined from this polarized light are algorithmically connected, creating streamlines. Possibly the gravitational tug of the companion galaxy, at the top of the frame, on the dusty gas of the reddish star-forming regions, visible in the Hubble Space Telescope image, enhances turbulence -- stirring the dust and lines to produce the unexpected field pattern of the outer arms.
---
AstronomyOnline.org is supported by individuals and businesses around the world. We are thankful for our benefactors who help keep the server costs covered, so we can continue to provide our valuable content to readers. Meier Orthopedic Surgeon in Los Angeles treats sports related injuries with cutting edge technology. Daily Fantasy Cafe provides new user bonus codes for daily fantasy sports. Michigan Lottery promo code provides bonus codes for folks playing the online MI lottery. Depth Charts offers the latest NFL, NBA and MLB depth chart information for teams.
---
Sponsored Post: https://papersowl.com Tips to Write Effective Astronomy Research Papers.
---
---
Astronomy Online is a personal resource of mine that is made public. Please enjoy the site.

---

ARCHIVED BLOG ENTRIES

---
---
Advertising within text will be in italics with a link to the ad source.
Observation - This section includes information on coordinate systems, constellations, objects visible in the night sky, and some images of the night sky of the northern and southern hemispheres.
Science - This section includes information on some of the basic science used in astronomy. There is information on the variety of tools used (like telescopes) as well as methods of using them. There is a mathematics primer, introduction to some physical processes, formulas used in astronomy, and information on computer use in Astronomy.

Solar System - As indicated, this section covers our Solar System (See Solar System App, Solar System Scope App) and everything in it. It covers the Sun, planets, their moons, asteroids, comets and exotic objects like TNO's and Kuiper Belt Objects.
Stars - This section covers stars in our own galaxy. It covers the variety of stellar evolution paths. It also covers supernova, black holes, and some of the radiative processes in the interstellar medium.

Our Galaxy - This section covers our galaxy as well as some of the nearby galaxies in our own Local Group. It also covers galaxy evolution.
Cosmology - This section covers other galaxies and galaxies clusters. It also covers the big bang, relativity and dark matter.
Astrobiology - This section covers the relatively new field in astronomy - the possibility of life in our Solar System and the Universe. There is also information on some of the projects dealing with this - like SETI.

Exoplanets - This section covers the study of planets known to exist around other stars. It covers both amateur and professional involvement and shows you how you can get involved with the search as well.

Astrophotography - This section covers the fastest growing hobby of astrophotography. This section offers information and tips on photography and also features and Image Gallery.
Advertisement
Best Long Boards Longboardbrand.com | www.beautyintensified.com has reviews | American Cancer Society | Mesothelioma Cancer Resources | Mesothelioma Veterans Center | MesotheliomaHelpNow | Cerebralpalsy Guidance | Recall Report | ConsumerSafetyGuide | CouponChief-Ultimate Guide to Financial Resources for Cancer Patients | Birth Injury Justice Center | Trident University | 5 STEM Space | KnowYourDNA