Welcome to Astronomy Online
A legally blind photographer/astronomer on disability so I use this site to contribute to society.


Last Updated: added graphics for the 88 constellations under Observation/The Night Sky.


This site is a testament that even though I have a physical disability - legally blind - I can still do things that helps other people.

I also have a new image gallery. I call it Second Site Image Gallery.

This is an educational website. It's never too late to learn astronomy, even for those who have not completed their primary (High School) education. A GED can get you in the door to college level courses.

!-->

Visit this page: https://www.advancedwriters.com/custom-research-paper and get Astronomy research project writing assistance for University classes.

A guide to teach kids to draw at imagiplay.com.

3dinsider.com - 3D printers are changing science fast.
---
Telescope Reviewer: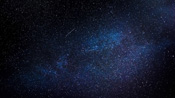 What are the best telescopes for astrophotography Featured Image Source: Pixabay
Have you picked up astronomy as a hobby, but stargazing does not cut it for you anymore? ...Read More
---
Affordable academic writing company CheapWritingHelp.com provides students with unique astronomy research papers and science essays.
Look no further than the best cheap parcel courier to deliver your items.
A-Writer essay writing service with the best PhD writers on Astronomy.
---
APOD:
Tycho's Supernova Remnant in X-ray Image Credit: NASA / CXC / F.J. Lu (Chinese Academy of Sciences) et al.
Explanation: What star created this huge puffball? What's pictured is the hot expanding nebula of Tycho's supernova remnant, the result of a stellar explosion first recorded over 400 years ago by the famous astronomer Tycho Brahe. The featured image is a composite of three X-ray colors taken by the orbiting Chandra X-ray Observatory. The expanding gas cloud is extremely hot, while slightly different expansion speeds have given the cloud a puffy appearance. Although the star that created SN 1572, is likely completely gone, a star dubbed Tycho G, too dim to be discerned here, is thought to be a companion. Finding progenitor remnants of Tycho's supernova is particularly important because the supernova is of Type Ia, an important rung in the distance ladder that calibrates the scale of the visible universe. The peak brightness of Type Ia supernovas is thought to be well understood, making them quite valuable in exploring the relationship between faintness and farness in the distant universe.

APOD:
The Heart and Soul Nebulas Image Credit & Copyright: Mario Zauner
Explanation: Is the heart and soul of our Galaxy located in Cassiopeia? Possibly not, but that is where two bright emission nebulas nicknamed Heart and Soul can be found. The Heart Nebula, officially dubbed IC 1805 and visible in the featured image on the bottom right, has a shape reminiscent of a classical heart symbol. The Soul Nebula is officially designated IC 1871 and is visible on the upper left. Both nebulas shine brightly in the red light of energized hydrogen. Also shown in this three-color montage is light emitted from sulfur, shown in yellow, and oxygen, shown in blue. Several young open clusters of stars are visible near the nebula centers. Light takes about 6,000 years to reach us from these nebulas, which together span roughly 300 light years. Studies of stars and clusters like those found in the Heart and Soul Nebulas have focused on how massive stars form and how they affect their environment.
---
---
Astronomy Online is a personal resource of mine that is made public. Please enjoy the site.

---

ARCHIVED BLOG ENTRIES

---
Advertising within text will be in italics with a link to the ad source.
Observation - This section includes information on coordinate systems, constellations, objects visible in the night sky, and some images of the night sky of the northern and southern hemispheres.
Science - This section includes information on some of the basic science used in astronomy. There is information on the variety of tools used (like telescopes) as well as methods of using them. There is a mathematics primer, introduction to some physical processes, formulas used in astronomy, and information on computer use in Astronomy.

Solar System - As indicated, this section covers our Solar System (See Solar System App) and everything in it. It covers the Sun, planets, their moons, asteroids, comets and exotic objects like TNO's and Kuiper Belt Objects.
Stars - This section covers stars in our own galaxy. It covers the variety of stellar evolution paths. It also covers supernova, black holes, and some of the radiative processes in the interstellar medium.

Our Galaxy - This section covers our galaxy as well as some of the nearby galaxies in our own Local Group. It also covers galaxy evolution.
Cosmology - This section covers other galaxies and galaxies clusters. It also covers the big bang, relativity and dark matter.
Astrobiology - This section covers the relatively new field in astronomy - the possibility of life in our Solar System and the Universe. There is also information on some of the projects dealing with this - like SETI.

Exoplanets - This section covers the study of planets known to exist around other stars. It covers both amateur and professional involvement and shows you how you can get involved with the search as well.

Astrophotography - This section covers the fastest growing hobby of astrophotography. This section offers information and tips on photography and also features and Image Gallery.
Advertisement
Best Long Boards Longboardbrand.com | QuitSmokingCommunity.org | American Cancer Society | Mesothelioma Cancer Resources | Mesothelioma Veterans Center | MesotheliomaHelpNow | Cerebralpalsy Guidance | Recall Report | ConsumerSafetyGuide | CouponChief-Ultimate Guide to Financial Resources for Cancer Patients | Birth Injury Justice Center