---
Astronomy Online Store
.
Reload the page (F5 key) to see a random selection of items below.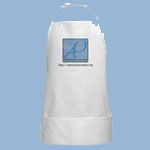 ---
---
Stumble It!

Welcome to Astronomy Online
A legally blind photographer/astronomer on disability so I use this site to contribute to society.

Last Updated: October 24, 2012 added graphics for the 88 constellations under Observation/The Night Sky.

This site is a testament that even though I have a physical disability - legally blind - I can still do things that helps other people. I even have a new project: Astro-Drummer, a site dedicated to my other hobby.
I also have a new image gallery. I call it Second Site Image Gallery.
This is an educational website. It's never too late to learn astronomy, even for those who have not completed their primary (High School) education. A GED can get you in the door to college level courses.

InboxAstronomy:
NASA's Hubble Finds Supernovae in 'Wrong Place at Wrong Time' What happens when you find something in the wrong place at the wrong time? That's a question astronomers have been trying to answer after finding several exploding stars outside the cozy confines of galaxies, where most stars reside. These wayward supernovae also have puzzled astronomers because they exploded billions of years before their predicted detonations. Astronomers using archived observations from several telescopes, including the Hubble Space Telescope, have developed a theory for where these doomed stars come from and how they arrived at their current homes.

APOD:
The Large Cloud of Magellan Image Credit & Copyright: Carlos Fairbairn
Explanation: The 16th century Portuguese navigator Ferdinand Magellan and his crew had plenty of time to study the southern sky during the first circumnavigation of planet Earth. As a result, two fuzzy cloud-like objects easily visible to southern hemisphere skygazers are known as the Clouds of Magellan, now understood to be satellite galaxies of our much larger, spiral Milky Way galaxy. About 160,000 light-years distant in the constellation Dorado, the Large Magellanic Cloud (LMC) is seen here in a remarkably deep, colorful, image. Spanning about 15,000 light-years or so, it is the most massive of the Milky Way's satellite galaxies and is the home of the closest supernova in modern times, SN 1987A. The prominent patch below center is 30 Doradus, also known as the magnificent Tarantula Nebula, is a giant star-forming region about 1,000 light-years across.

APOD:
Meteors and Milky Way over Mount Rainier Image Credit & Copyright: Matthew Dieterich
Explanation: Despite appearances, the sky is not falling. Two weeks ago, however, tiny bits of comet dust were. Featured here is the Perseids meteor shower as captured over Mt. Rainier, Washington, USA. The image was created from a two-hour time lapse video, snaring over 20 meteors, including one that brightened dramatically on the image left. Although each meteor train typically lasts less than a second, the camera was able to capture their color progressions as they disintegrated in the Earth's atmosphere. Here an initial green tint may be indicative of small amounts of glowing magnesium atoms that were knocked off the meteor by atoms in the Earth's atmosphere. To cap things off, the central band of our Milky Way Galaxy was simultaneously photographed rising straight up behind the snow-covered peak of Mt. Rainier. Another good meteor shower is expected in mid-November when debris from a different comet intersects Earth as the Leonids.
---
Astronomy Online is a personal resource of mine that is made public. Please enjoy the site.

---

ARCHIVED BLOG ENTRIES

---
Advertising within text will be in italics with a link to the ad source.
Observation - This section includes information on coordinate systems, constellations, objects visible in the night sky, and some images of the night sky of the northern and southern hemispheres.
Science - This section includes information on some of the basic science used in astronomy. There is information on the variety of tools used (like telescopes) as well as methods of using them. There is a mathematics primer, introduction to some physical processes, formulas used in astronomy, and information on computer use in Astronomy.

Solar System - As indicated, this section covers our Solar System and everything in it. It covers the Sun, planets, their moons, asteroids, comets and exotic objects like TNO's and Kuiper Belt Objects.
Stars - This section covers stars in our own galaxy. It covers the variety of stellar evolution paths. It also covers supernova, black holes, and some of the radiative processes in the interstellar medium.

Our Galaxy - This section covers our galaxy as well as some of the nearby galaxies in our own Local Group. It also covers galaxy evolution.
Cosmology - This section covers other galaxies and galaxies clusters. It also covers the big bang, relativity and dark matter.
Astrobiology - This section covers the relatively new field in astronomy - the possibility of life in our Solar System and the Universe. There is also information on some of the projects dealing with this - like SETI.

Exoplanets - This section covers the study of planets known to exist around other stars. It covers both amateur and professional involvement and shows you how you can get involved with the search as well.

Astrophotography - This section covers the fastest growing hobby of astrophotography. This section offers information and tips on photography and also features and Image Gallery.
Advertisement
Braindumps Testking 000-105 640-816 SY0-201 70-662 650-987 70-642 1Y0-A18 E22-275