---
Astronomy Online Store
.
Reload the page (F5 key) to see a random selection of items below.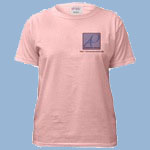 ---
---
Stumble It!

Welcome to Astronomy Online
A legally blind photographer/astronomer on disability so I use this site to contribute to society.

Last Updated: October 24, 2012 added graphics for the 88 constellations under Observation/The Night Sky.

This site is a testament that even though I have a physical disability - legally blind - I can still do things that helps other people. I even have a new project: Astro-Drummer, a site dedicated to my other hobby.
I also have a new image gallery. I call it Second Site Image Gallery.
This is an educational website. It's never too late to learn astronomy, even for those who have not completed their primary (High School) education. A GED can get you in the door to college level courses.

InboxAstronomy:
NASA Telescopes Find Clear Skies and Water Vapor on Exo-Neptune The weather forecast for a planet 120 light-years from Earth is clear skies and steamy water vapor. Finding clear skies on a gaseous world the size of Neptune is a good sign that even smaller, Earth-size planets might have similarly good visibility. This would allow earthbound astronomers to measure the underlying atmospheric composition of an exoplanet. Astronomers using the Hubble, Spitzer, and Kepler space telescopes were able to determine that the planet, cataloged HAT-P-11b, has water vapor in its atmosphere. The world is definitely steamy with temperatures over 1,000 degrees Fahrenheit. The planet is so hot because it orbits so close to its star, completing one orbit every five days.

APOD:
A Launch and a Landing Image Credit & Copyright: Mike Killian / AmericaSpace
Explanation: Taken from an Atlantic beach, Cape Canaveral, planet Earth, four identically framed digital images are combined in this night skyscape. Slightly shifted short star trails dot the sky, but the exposure times were adjusted to follow the flight of a Falcon 9 rocket. The September 21 launch delivered a Dragon X capsule filled with supplies to the International Space Station. Above the bright flare seen just after launch, the rocket's first stage firing trails upward from the left. After separation, the second stage burn begins near center with the vehicle climbing toward low Earth orbit. At the horizon, the flare near center records the re-ignition and controlled descent of the Falcon 9's first stage to a soft splashdown off the coast.

APOD:
MAVEN at Mars Image Credit: MAVEN, Laboratory for Atmospheric and Space Physics, Univ. Colorado, NASA
Explanation: Launched on November 18, 2013, the MAVEN (Mars Atmosphere and Volatile EvolutioN) spacecraft completed its interplanetary voyage September 21, captured into a wide, elliptical orbit around Mars. MAVEN's imaging ultraviolet spectrograph has already begun its planned exploration of the Red Planet's upper atmosphere, acquiring this image data from an altitude of 36,500 kilometers. In false color, the three ultraviolet wavelength bands show light reflected from atomic hydrogen (in blue), atomic oxygen (in green) and the planet's surface (in red). Low mass atomic hydrogen is seen to extend thousands of kilometers into space, with the cloud of more massive oxygen atoms held closer by Mars' gravity. Both are by products of the breakdown of water and carbon dioxide in Mars' atmosphere and the MAVEN data can be used to determine the rate of water loss over time. In fact, MAVEN is the first mission dedicated to exploring Mars' tenuous upper atmosphere, ionosphere and interactions with the Sun and solar wind. But the most recent addition to the fleet of spacecraft from planet Earth now in martian orbit is MOM.
---
Astronomy Online is a personal resource of mine that is made public. Please enjoy the site.

---

ARCHIVED BLOG ENTRIES

---
Advertising within text will be in italics with a link to the ad source.
Observation - This section includes information on coordinate systems, constellations, objects visible in the night sky, and some images of the night sky of the northern and southern hemispheres.
Science - This section includes information on some of the basic science used in astronomy. There is information on the variety of tools used (like telescopes) as well as methods of using them. There is a mathematics primer, introduction to some physical processes, formulas used in astronomy, and information on computer use in Astronomy.

Solar System - As indicated, this section covers our Solar System and everything in it. It covers the Sun, planets, their moons, asteroids, comets and exotic objects like TNO's and Kuiper Belt Objects.
Stars - This section covers stars in our own galaxy. It covers the variety of stellar evolution paths. It also covers supernova, black holes, and some of the radiative processes in the interstellar medium.

Our Galaxy - This section covers our galaxy as well as some of the nearby galaxies in our own Local Group. It also covers galaxy evolution.
Cosmology - This section covers other galaxies and galaxies clusters. It also covers the big bang, relativity and dark matter.
Astrobiology - This section covers the relatively new field in astronomy - the possibility of life in our Solar System and the Universe. There is also information on some of the projects dealing with this - like SETI.

Exoplanets - This section covers the study of planets known to exist around other stars. It covers both amateur and professional involvement and shows you how you can get involved with the search as well.

Astrophotography - This section covers the fastest growing hobby of astrophotography. This section offers information and tips on photography and also features and Image Gallery.
Advertisement
Braindumps Testking 000-105 640-816 SY0-201 70-662 650-987 70-642 1Y0-A18 E22-275