Welcome to Astronomy Online
A legally blind photographer/astronomer on disability so I use this site to contribute to society.


Last Updated: added graphics for the 88 constellations under Observation/The Night Sky.


This site is a testament that even though I have a physical disability - legally blind - I can still do things that helps other people.

I also have a new image gallery. I call it Second Site Image Gallery.

This is an educational website. It's never too late to learn astronomy, even for those who have not completed their primary (High School) education. A GED can get you in the door to college level courses.

!-->

Visit this page: https://www.advancedwriters.com/custom-research-paper and get Astronomy research project writing assistance for University classes.

A guide to teach kids to draw at imagiplay.com.

3dinsider.com - 3D printers are changing science fast.
---
Telescope Reviewer: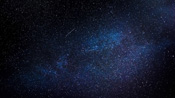 What are the best telescopes for astrophotography Featured Image Source: Pixabay
Have you picked up astronomy as a hobby, but stargazing does not cut it for you anymore? ...Read More
---
Affordable academic writing company CheapWritingHelp.com provides students with unique astronomy research papers and science essays.
Look no further than the best cheap parcel courier to deliver your items.
A-Writer essay writing service with the best PhD writers on Astronomy.
---
APOD:
A Solar Filament Erupts Image Credit: NASA's GSFC, SDO AIA Team
Explanation: What's happened to our Sun? Nothing very unusual -- it just threw a filament. Toward the middle of 2012, a long standing solar filament suddenly erupted into space producing an energetic Coronal Mass Ejection (CME). The filament had been held up for days by the Sun's ever changing magnetic field and the timing of the eruption was unexpected. Watched closely by the Sun-orbiting Solar Dynamics Observatory, the resulting explosion shot electrons and ions into the Solar System, some of which arrived at Earth three days later and impacted Earth's magnetosphere, causing visible aurorae. Loops of plasma surrounding an active region can be seen above the erupting filament in the featured ultraviolet image. Although the Sun is now in a relatively inactive state of its 11-year cycle, unexpected holes have opened in the Sun's corona allowing an excess of charged particles to stream into space. As before, these charged particles are creating auroras.

APOD:
Cosmic Collision Forges Galactic Ring Image Credit: X-ray: Chandra (NASA, CXC, INAF, A. Wolter et al.); Optical: Hubble (NASA, STScI)
Explanation: How could a galaxy become shaped like a ring? The rim of the blue galaxy pictured on the right is an immense ring-like structure 150,000 light years in diameter composed of newly formed, extremely bright, massive stars. That galaxy, AM 0644-741, is known as a ring galaxy and was caused by an immense galaxy collision. When galaxies collide, they pass through each other -- their individual stars rarely come into contact. The ring-like shape is the result of the gravitational disruption caused by an entire small intruder galaxy passing through a large one. When this happens, interstellar gas and dust become condensed, causing a wave of star formation to move out from the impact point like a ripple across the surface of a pond. The likely intruder galaxy is on the left of this combined image from Hubble (visible) and Chandra (X-ray) space telescopes. X-ray light is shown in pink and depicts places where energetic black holes or neutron stars, likely formed shortly after the galaxy collision, reside.
---
---
Astronomy Online is a personal resource of mine that is made public. Please enjoy the site.

---

ARCHIVED BLOG ENTRIES

---
Advertising within text will be in italics with a link to the ad source.
Observation - This section includes information on coordinate systems, constellations, objects visible in the night sky, and some images of the night sky of the northern and southern hemispheres.
Science - This section includes information on some of the basic science used in astronomy. There is information on the variety of tools used (like telescopes) as well as methods of using them. There is a mathematics primer, introduction to some physical processes, formulas used in astronomy, and information on computer use in Astronomy.

Solar System - As indicated, this section covers our Solar System (See Solar System App) and everything in it. It covers the Sun, planets, their moons, asteroids, comets and exotic objects like TNO's and Kuiper Belt Objects.
Stars - This section covers stars in our own galaxy. It covers the variety of stellar evolution paths. It also covers supernova, black holes, and some of the radiative processes in the interstellar medium.

Our Galaxy - This section covers our galaxy as well as some of the nearby galaxies in our own Local Group. It also covers galaxy evolution.
Cosmology - This section covers other galaxies and galaxies clusters. It also covers the big bang, relativity and dark matter.
Astrobiology - This section covers the relatively new field in astronomy - the possibility of life in our Solar System and the Universe. There is also information on some of the projects dealing with this - like SETI.

Exoplanets - This section covers the study of planets known to exist around other stars. It covers both amateur and professional involvement and shows you how you can get involved with the search as well.

Astrophotography - This section covers the fastest growing hobby of astrophotography. This section offers information and tips on photography and also features and Image Gallery.
Find the best telescope reviews at our site.
Advertisement
QuitSmokingCommunity.org | American Cancer Society | Mesothelioma Cancer Resources | Mesothelioma Veterans Center | MesotheliomaHelpNow | Cerebralpalsy Guidance | Recall Report | ConsumerSafetyGuide