---
Astronomy Online Store
.
Reload the page (F5 key) to see a random selection of items below.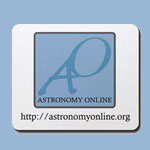 ---
---
Stumble It!

Welcome to Astronomy Online
A legally blind photographer/astronomer on disability so I use this site to contribute to society.

Last Updated: October 24, 2012 added graphics for the 88 constellations under Observation/The Night Sky.

This site is a testament that even though I have a physical disability - legally blind - I can still do things that helps other people. I even have a new project: Astro-Drummer, a site dedicated to my other hobby.
I also have a new image gallery. I call it Second Site Image Gallery.
This is an educational website. It's never too late to learn astronomy, even for those who have not completed their primary (High School) education. A GED can get you in the door to college level courses.

InboxAstronomy:
NASA's Hubble Telescope Finds Potential Kuiper Belt Targets for New Horizons Pluto Mission The Kuiper Belt is a vast disk of icy debris left over from our Sun's formation 4.6 billion years ago. Kuiper Belt objects (KBOs) are a unique class of solar-system body that has never been visited by interplanetary spacecraft. They contain well-preserved clues to the origin of our solar system. NASA's New Horizons probe will fly by Pluto in mid-2015 and then continue across the Kuiper Belt on its way toward interstellar space. The Hubble Space Telescope was used to do a deep sky survey to identify KBOs that the New Horizons spacecraft could potentially visit on its outbound trajectory. The deep sky survey was successful, and Hubble found targetable KBOs for New Horizons.

APOD:
Mimas: Small Moon with a Big Crater Image Credit: Cassini Imaging Team, ISS, JPL, ESA, NASA; Digital Processing: Supportstorm
Explanation: Whatever hit Mimas nearly destroyed it. What remains is one of the largest impact craters on one of Saturn's smallest moons. The crater, named Herschel after the 1789 discoverer of Mimas, Sir William Herschel, spans about 130 kilometers and is pictured above. Mimas' low mass produces a surface gravity just strong enough to create a spherical body but weak enough to allow such relatively large surface features. Mimas is made of mostly water ice with a smattering of rock - so it is accurately described as a big dirty snowball. The above image was taken during the 2005 August flyby of the robot spacecraft Cassini now in orbit around Saturn. A recent analysis of Mimas's unusual wobble indicates that it might house a liquid water interior ocean.

APOD:
Comet Siding Spring Passes Mars Image Credit & Copyright: SEN/Damian Peach
Explanation: Yesterday, a comet passed very close to Mars. In fact, Comet C/2013 A1 (Siding Spring) passed closer to the red planet than any comet has ever passed to Earth in recorded history. To take advantage of this unique opportunity to study the close interaction of a comet and a planet, humanity currently has five active spacecraft orbiting Mars: NASA's MAVEN, MRO, Mars Odyssey, as well as ESA's Mars Express, and India's Mars Orbiter. Most of these spacecraft have now sent back information that they have not been damaged by small pieces of the passing comet. These spacecraft, as well as the two active rovers on the Martian surface -- NASA's Opportunity and Curiosity -- have taken data and images that will be downloaded to Earth for weeks to come and likely studied for years to come. The featured image taken yesterday, however, was not taken from Mars but from Earth and shows Comet Siding Spring on the lower left as it passed Mars, on the upper right.
---
Astronomy Online is a personal resource of mine that is made public. Please enjoy the site.

---

ARCHIVED BLOG ENTRIES

---
Advertising within text will be in italics with a link to the ad source.
Observation - This section includes information on coordinate systems, constellations, objects visible in the night sky, and some images of the night sky of the northern and southern hemispheres.
Science - This section includes information on some of the basic science used in astronomy. There is information on the variety of tools used (like telescopes) as well as methods of using them. There is a mathematics primer, introduction to some physical processes, formulas used in astronomy, and information on computer use in Astronomy.

Solar System - As indicated, this section covers our Solar System and everything in it. It covers the Sun, planets, their moons, asteroids, comets and exotic objects like TNO's and Kuiper Belt Objects.
Stars - This section covers stars in our own galaxy. It covers the variety of stellar evolution paths. It also covers supernova, black holes, and some of the radiative processes in the interstellar medium.

Our Galaxy - This section covers our galaxy as well as some of the nearby galaxies in our own Local Group. It also covers galaxy evolution.
Cosmology - This section covers other galaxies and galaxies clusters. It also covers the big bang, relativity and dark matter.
Astrobiology - This section covers the relatively new field in astronomy - the possibility of life in our Solar System and the Universe. There is also information on some of the projects dealing with this - like SETI.

Exoplanets - This section covers the study of planets known to exist around other stars. It covers both amateur and professional involvement and shows you how you can get involved with the search as well.

Astrophotography - This section covers the fastest growing hobby of astrophotography. This section offers information and tips on photography and also features and Image Gallery.
Advertisement
Braindumps Testking 000-105 640-816 SY0-201 70-662 650-987 70-642 1Y0-A18 E22-275