---
Astronomy Online Store
.
Reload the page (F5 key) to see a random selection of items below.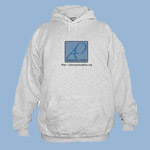 ---
---
Stumble It!

Welcome to Astronomy Online
A legally blind photographer/astronomer on disability so I use this site to contribute to society.

Last Updated: October 24, 2012 added graphics for the 88 constellations under Observation/The Night Sky.

This site is a testament that even though I have a physical disability - legally blind - I can still do things that helps other people. I even have a new project: Astro-Drummer, a site dedicated to my other hobby.
I also have a new image gallery. I call it Second Site Image Gallery.
This is an educational website. It's never too late to learn astronomy, even for those who have not completed their primary (High School) education. A GED can get you in the door to college level courses and a good place to start is a website like Kokopeli High School Academy - free evaluation and a 75% success rate.

InboxAstronomy:
Hubble Observes One-of-a-Kind Star Nicknamed 'Nasty' Astronomers have spent decades trying to determine the oddball behavior of an aging star nicknamed "Nasty 1" residing in our Milky Way galaxy. Nasty 1 was identified as a Wolf-Rayet star, a rapidly evolving star that is much more massive than our sun. The star loses its hydrogen-filled outer layers quickly, exposing its super-hot and extremely bright helium-burning core.

APOD:
NGC 7822 in Cepheus Image Credit & Copyright: César Blanco González
Explanation: Hot, young stars and cosmic pillars of gas and dust seem to crowd into NGC 7822. At the edge of a giant molecular cloud toward the northern constellation Cepheus, the glowing star forming region lies about 3,000 light-years away. Within the nebula, bright edges and dark shapes are highlighted in this colorful skyscape. The image includes data from narrowband filters, mapping emission from atomic oxygen, hydrogen, and sulfur into blue, green, and red hues. The atomic emission is powered by energetic radiation from the hot stars, whose powerful winds and radiation also sculpt and erode the denser pillar shapes. Stars could still be forming inside the pillars by gravitational collapse, but as the pillars are eroded away, any forming stars will ultimately be cutoff from their reservoir of star stuff. This field spans around 40 light-years at the estimated distance of NGC 7822.

APOD:
A Dark and Dusty Sky Image Credit & Copyright: Scott Rosen
Explanation: In the dusty sky toward the constellation Taurus and the Orion Arm of our Milky Way Galaxy, this broad mosaic follows dark and faint reflection nebulae along the region's fertile molecular cloud. The six degree wide field of view starts with long dark nebula LDN 1495 stretching from the lower left, and extends beyond the (upside down) bird-like visage of the Baby Eagle Nebula, LBN 777, at lower right. Small bluish reflection nebulae surround scattered fainter Taurus stars, sights often skipped over in favor of the constellation's better known, brighter celestial spectacles. Associated with the young, variable star RY Tau, the yellowish nebula VdB 27 is toward the upper left. Only 400 light-years or so distant, the Taurus molecular cloud is one of the closest regions of low-mass star formation. At that distance this dark vista would span over 40 light-years.
---
Astronomy Online is a personal resource of mine that is made public. Please enjoy the site.

---

ARCHIVED BLOG ENTRIES

---
Advertising within text will be in italics with a link to the ad source.
Observation - This section includes information on coordinate systems, constellations, objects visible in the night sky, and some images of the night sky of the northern and southern hemispheres.
Science - This section includes information on some of the basic science used in astronomy. There is information on the variety of tools used (like telescopes) as well as methods of using them. There is a mathematics primer, introduction to some physical processes, formulas used in astronomy, and information on computer use in Astronomy.

Solar System - As indicated, this section covers our Solar System and everything in it. It covers the Sun, planets, their moons, asteroids, comets and exotic objects like TNO's and Kuiper Belt Objects.
Stars - This section covers stars in our own galaxy. It covers the variety of stellar evolution paths. It also covers supernova, black holes, and some of the radiative processes in the interstellar medium.

Our Galaxy - This section covers our galaxy as well as some of the nearby galaxies in our own Local Group. It also covers galaxy evolution.
Cosmology - This section covers other galaxies and galaxies clusters. It also covers the big bang, relativity and dark matter.
Astrobiology - This section covers the relatively new field in astronomy - the possibility of life in our Solar System and the Universe. There is also information on some of the projects dealing with this - like SETI.

Exoplanets - This section covers the study of planets known to exist around other stars. It covers both amateur and professional involvement and shows you how you can get involved with the search as well.

Astrophotography - This section covers the fastest growing hobby of astrophotography. This section offers information and tips on photography and also features and Image Gallery.
Advertisement
Braindumps Testking 000-105 640-816 SY0-201 70-662 650-987 70-642 1Y0-A18 E22-275