---
Astronomy Online Store
.
Reload the page (F5 key) to see a random selection of items below.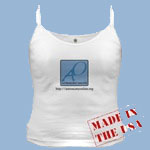 ---
---
Stumble It!

Welcome to Astronomy Online
A legally blind photographer/astronomer on disability so I use this site to contribute to society.

Last Updated: October 24, 2012 added graphics for the 88 constellations under Observation/The Night Sky.

This site is a testament that even though I have a physical disability - legally blind - I can still do things that helps other people. I even have a new project: Astro-Drummer, a site dedicated to my other hobby.
I also have a new image gallery. I call it Second Site Image Gallery.
This is an educational website. It's never too late to learn astronomy, even for those who have not completed their primary (High School) education. A GED can get you in the door to college level courses and a good place to start is a website like Kokopeli High School Academy - free evaluation and a 75% success rate.

InboxAstronomy:
Our Sun Came Late to the Milky Way's Star-Birth Party Our Sun missed the stellar "baby boom" that erupted in our young Milky Way galaxy 10 billion years ago. During that time the Milky Way was churning out stars 30 times faster than it does today. Our galaxy was ablaze with a firestorm of star birth as its rich reservoir of hydrogen gas compressed under gravity, creating myriad stars. But our Sun was not one of them. It was a late "boomer," arising 5 billion years later, when star birth had plunged to a trickle.
Astronomers compiled this story of our Milky Way's growth from studying galaxies similar in mass to our galaxy, found in deep surveys of the universe. Stretching back in time more than 10 billion years, the census contains nearly 2,000 snapshots of Milky Way-like galaxies. The analysis comprises the most comprehensive multi-observatory galaxy survey yet, and includes data from the Cosmic Assembly Near-infrared Deep Extragalactic Legacy Survey (CANDELS), taken with NASA's Hubble Space Telescope.

APOD:
Planetary Nebula Mz3: The Ant Nebula Image Credit: R. Sahai (JPL) et al., Hubble Heritage Team, ESA, NASA
Explanation: Why isn't this ant a big sphere? Planetary nebula Mz3 is being cast off by a star similar to our Sun that is, surely, round. Why then would the gas that is streaming away create an ant-shaped nebula that is distinctly not round? Clues might include the high 1000-kilometer per second speed of the expelled gas, the light-year long length of the structure, and the magnetism of the star visible above at the nebula's center. One possible answer is that Mz3 is hiding a second, dimmer star that orbits close in to the bright star. A competing hypothesis holds that the central star's own spin and magnetic field are channeling the gas. Since the central star appears to be so similar to our own Sun, astronomers hope that increased understanding of the history of this giant space ant can provide useful insight into the likely future of our own Sun and Earth.

APOD:
Cluster and Starforming Region Westerlund 2 Image Credit & Copyright: NASA, ESA, the Hubble Heritage Team (STScI / AURA), A. Nota (ESA/STScI), and the Westerlund 2 Science Team
Explanation: Located 20,000 light-years away in the constellation Carina, the young cluster and starforming region Westerlund 2 fills this cosmic scene. Captured with Hubble's cameras in near-infrared and visible light, the stunning image is a celebration of the 25th anniversary of the launch of the Hubble Space Telescope on April 24, 1990. The cluster's dense concentration of luminous, massive stars is about 10 light-years across. Strong winds and radiation from those massive young stars have sculpted and shaped the region's gas and dust, into starforming pillars that point back to the central cluster. Red dots surrounding the bright stars are the cluster's faint newborn stars, still within their natal gas and dust cocoons. But brighter blue stars scattered around are likely not in the Westerlund 2 cluster and instead lie in the foreground of the Hubble anniversary field of view.
---
Astronomy Online is a personal resource of mine that is made public. Please enjoy the site.

---

ARCHIVED BLOG ENTRIES

---
Advertising within text will be in italics with a link to the ad source.
Observation - This section includes information on coordinate systems, constellations, objects visible in the night sky, and some images of the night sky of the northern and southern hemispheres.
Science - This section includes information on some of the basic science used in astronomy. There is information on the variety of tools used (like telescopes) as well as methods of using them. There is a mathematics primer, introduction to some physical processes, formulas used in astronomy, and information on computer use in Astronomy.

Solar System - As indicated, this section covers our Solar System and everything in it. It covers the Sun, planets, their moons, asteroids, comets and exotic objects like TNO's and Kuiper Belt Objects.
Stars - This section covers stars in our own galaxy. It covers the variety of stellar evolution paths. It also covers supernova, black holes, and some of the radiative processes in the interstellar medium.

Our Galaxy - This section covers our galaxy as well as some of the nearby galaxies in our own Local Group. It also covers galaxy evolution.
Cosmology - This section covers other galaxies and galaxies clusters. It also covers the big bang, relativity and dark matter.
Astrobiology - This section covers the relatively new field in astronomy - the possibility of life in our Solar System and the Universe. There is also information on some of the projects dealing with this - like SETI.

Exoplanets - This section covers the study of planets known to exist around other stars. It covers both amateur and professional involvement and shows you how you can get involved with the search as well.

Astrophotography - This section covers the fastest growing hobby of astrophotography. This section offers information and tips on photography and also features and Image Gallery.
Advertisement
Braindumps Testking 000-105 640-816 SY0-201 70-662 650-987 70-642 1Y0-A18 E22-275