---
Astronomy Online Store
.
Reload the page (F5 key) to see a random selection of items below.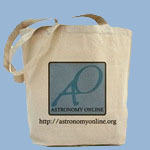 ---
---
Stumble It!

Welcome to Astronomy Online
A legally blind photographer/astronomer on disability so I use this site to contribute to society.

Last Updated: October 24, 2012 added graphics for the 88 constellations under Observation/The Night Sky.

This site is a testament that even though I have a physical disability - legally blind - I can still do things that helps other people. I even have a new project: Astro-Drummer, a site dedicated to my other hobby.
I also have a new image gallery. I call it Second Site Image Gallery.
This is an educational website. It's never too late to learn astronomy, even for those who have not completed their primary (High School) education. A GED can get you in the door to college level courses.

InboxAstronomy:
Hubble Uncovers Fading Cinders of Some of Our Galaxy's Earliest Homesteaders About 13 billion years ago, long before our sun formed, the construction of our Milky Way galaxy was just beginning. Young, mostly sun-like stars in the core, or central bulge, provided the building blocks for the galaxy's foundation. Many of these building-block stars have long since burned out, and are now just dying embers. But contained within these dead stars, called white dwarfs, is the early history of our galaxy, providing clues on how it came to be.

APOD:
A 212-Hour Exposure of Orion Image Credit & Copyright: Stanislav Volskiy, Rollover Annotation: Judy Schmidt
Explanation: The constellation of Orion is much more than three stars in a row. It is a direction in space that is rich with impressive nebulas. To better appreciate this well-known swath of sky, an extremely long exposure was taken over many clear nights in 2013 and 2014. After 212 hours of camera time and an additional year of processing, the featured 1400-exposure collage spanning over 40 times the angular diameter of the Moon emerged. Of the many interesting details that have become visible, one that particularly draws the eye is Barnard's Loop, the bright red circular filament arcing down from the middle. The Rosette Nebula is not the giant red nebula near the top of the image -- that is a larger but lesser known nebula known as Lambda Orionis. The Rosette Nebula is visible, though: it is the red and white nebula on the upper left. The bright orange star just above the frame center is Betelgeuse, while the bright blue star on the lower right is Rigel. Other famous nebulas visible include the Witch Head Nebula, the Flame Nebula, the Fox Fur Nebula, and, if you know just where to look, the comparatively small Horsehead Nebula. About those famous three stars that cross the belt of Orion the Hunter -- in this busy frame they can be hard to locate, but a discerning eye will find them just below and to the right of the image center.

APOD:
Phobos: Doomed Moon of Mars Image Credit: HiRISE, MRO, LPL (U. Arizona), NASA
Explanation: This moon is doomed. Mars, the red planet named for the Roman god of war, has two tiny moons, Phobos and Deimos, whose names are derived from the Greek for Fear and Panic. These martian moons may well be captured asteroids originating in the main asteroid belt between Mars and Jupiter or perhaps from even more distant reaches of the Solar System. The larger moon, Phobos, is indeed seen to be a cratered, asteroid-like object in this stunning color image from the robotic Mars Reconnaissance Orbiter, recorded at a resolution of about seven meters per pixel. But Phobos orbits so close to Mars - about 5,800 kilometers above the surface compared to 400,000 kilometers for our Moon - that gravitational tidal forces are dragging it down. A recent analysis of the long grooves indicates that they may result from global stretching caused by tides -- the differing force of Mars' gravity on different sides of Phobos. These grooves may then be an early phase in the disintegration of Phobos into a ring of debris around Mars.
---
Astronomy Online is a personal resource of mine that is made public. Please enjoy the site.

---

ARCHIVED BLOG ENTRIES

---
Advertising within text will be in italics with a link to the ad source.
Observation - This section includes information on coordinate systems, constellations, objects visible in the night sky, and some images of the night sky of the northern and southern hemispheres.
Science - This section includes information on some of the basic science used in astronomy. There is information on the variety of tools used (like telescopes) as well as methods of using them. There is a mathematics primer, introduction to some physical processes, formulas used in astronomy, and information on computer use in Astronomy.

Solar System - As indicated, this section covers our Solar System and everything in it. It covers the Sun, planets, their moons, asteroids, comets and exotic objects like TNO's and Kuiper Belt Objects.
Stars - This section covers stars in our own galaxy. It covers the variety of stellar evolution paths. It also covers supernova, black holes, and some of the radiative processes in the interstellar medium.

Our Galaxy - This section covers our galaxy as well as some of the nearby galaxies in our own Local Group. It also covers galaxy evolution.
Cosmology - This section covers other galaxies and galaxies clusters. It also covers the big bang, relativity and dark matter.
Astrobiology - This section covers the relatively new field in astronomy - the possibility of life in our Solar System and the Universe. There is also information on some of the projects dealing with this - like SETI.

Exoplanets - This section covers the study of planets known to exist around other stars. It covers both amateur and professional involvement and shows you how you can get involved with the search as well.

Astrophotography - This section covers the fastest growing hobby of astrophotography. This section offers information and tips on photography and also features and Image Gallery.
Advertisement
Braindumps Testking 000-105 640-816 SY0-201 70-662 650-987 70-642 1Y0-A18 E22-275