Welcome to Astronomy Online
A legally blind photographer/astronomer on disability so I use this site to contribute to society.


Last Updated: added graphics for the 88 constellations under Observation/The Night Sky.


This site is a testament that even though I have a physical disability - legally blind - I can still do things that helps other people.

I also have a new image gallery. I call it Second Site Image Gallery.

This is an educational website. It's never too late to learn astronomy, even for those who have not completed their primary (High School) education. A GED can get you in the door to college level courses.

!-->

Visit this page: https://www.advancedwriters.com/custom-research-paper/ and get Astronomy research project writing assistance for University classes.

A guide to teach kids to draw at imagiplay.com.

3dinsider.com - 3D printers are changing science fast.
---
Telescope Reviewer: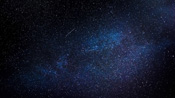 What are the best telescopes for astrophotography Featured Image Source: Pixabay
Have you picked up astronomy as a hobby, but stargazing does not cut it for you anymore? ...Read More
---
Affordable academic writing company CheapWritingHelp.com provides students with unique astronomy research papers and science essays.
---
APOD:
Fresh Tiger Stripes on Saturn's Enceladus Image Credit: NASA, ESA, JPL, SSI, Cassini Imaging Team
Explanation: Do underground oceans vent through the tiger stripes on Saturn's moon Enceladus? Long features dubbed tiger stripes are known to be spewing ice from the moon's icy interior into space, creating a cloud of fine ice particles over the moon's South Pole and creating Saturn's mysterious E-ring. Evidence for this has come from the robot Cassini spacecraft that orbited Saturn from 2004 to 2017. Pictured here, a high resolution image of Enceladus is shown from a close flyby. The unusual surface features dubbed tiger stripes are visible in false-color blue. Why Enceladus is active remains a mystery, as the neighboring moon Mimas,approximately the same size, appears quite dead. A recent analysis of ejected ice grains has yielded evidence that complex organic molecules exist inside Enceladus. These large carbon-rich molecules bolster -- but do not prove -- that oceans under Enceladus' surface could contain life.

APOD:
Charon: Moon of Pluto Image Credit: NASA, Johns Hopkins Univ./APL, Southwest Research Institute, U.S. Naval Observatory
Explanation: A darkened and mysterious north polar region known to some as Mordor Macula caps this premier high-resolution view. The portrait of Charon, Pluto's largest moon, was captured by New Horizons near the spacecraft's closest approach on July 14, 2015. The combined blue, red, and infrared data was processed to enhance colors and follow variations in Charon's surface properties with a resolution of about 2.9 kilometers (1.8 miles). A stunning image of Charon's Pluto-facing hemisphere, it also features a clear view of an apparently moon-girdling belt of fractures and canyons that seems to separate smooth southern plains from varied northern terrain. Charon is 1,214 kilometers (754 miles) across. That's about 1/10th the size of planet Earth but a whopping 1/2 the diameter of Pluto itself, and makes it the largest satellite relative to its parent body in the Solar System. Still, the moon appears as a small bump at about the 1 o'clock position on Pluto's disk in the grainy, negative,telescopic picture inset at upper left. That view was used by James Christy and Robert Harrington at the U.S. Naval Observatory in Flagstaff to discover Charon 40 years ago in June of 1978.
---
---
Astronomy Online is a personal resource of mine that is made public. Please enjoy the site.

---

ARCHIVED BLOG ENTRIES

---
Advertising within text will be in italics with a link to the ad source.
Observation - This section includes information on coordinate systems, constellations, objects visible in the night sky, and some images of the night sky of the northern and southern hemispheres.
Science - This section includes information on some of the basic science used in astronomy. There is information on the variety of tools used (like telescopes) as well as methods of using them. There is a mathematics primer, introduction to some physical processes, formulas used in astronomy, and information on computer use in Astronomy.

Solar System - As indicated, this section covers our Solar System (See Solar System App) and everything in it. It covers the Sun, planets, their moons, asteroids, comets and exotic objects like TNO's and Kuiper Belt Objects.
Stars - This section covers stars in our own galaxy. It covers the variety of stellar evolution paths. It also covers supernova, black holes, and some of the radiative processes in the interstellar medium.

Our Galaxy - This section covers our galaxy as well as some of the nearby galaxies in our own Local Group. It also covers galaxy evolution.
Cosmology - This section covers other galaxies and galaxies clusters. It also covers the big bang, relativity and dark matter.
Astrobiology - This section covers the relatively new field in astronomy - the possibility of life in our Solar System and the Universe. There is also information on some of the projects dealing with this - like SETI.

Exoplanets - This section covers the study of planets known to exist around other stars. It covers both amateur and professional involvement and shows you how you can get involved with the search as well.

Astrophotography - This section covers the fastest growing hobby of astrophotography. This section offers information and tips on photography and also features and Image Gallery.
Find the best telescope reviews at our site.
Advertisement
QuitSmokingCommunity.org | American Cancer Society | Mesothelioma Cancer Resources | Mesothelioma Veterans Center | MesotheliomaHelpNow | Cerebralpalsy Guidance | Recall Report