Welcome to Astronomy Online
A legally blind photographer/astronomer on disability so I use this site to contribute to society.


Last Updated: added graphics for the 88 constellations under Observation/The Night Sky.


This site is a testament that even though I have a physical disability - legally blind - I can still do things that helps other people.

I also have a new image gallery. I call it Second Site Image Gallery.

This is an educational website. It's never too late to learn astronomy, even for those who have not completed their primary (High School) education. A GED can get you in the door to college level courses.

!-->

Visit this page: https://www.advancedwriters.com/custom-research-paper and get Astronomy research project writing assistance for University classes.

A guide to teach kids to draw at imagiplay.com.

3dinsider.com - 3D printers are changing science fast.
---
Telescope Reviewer: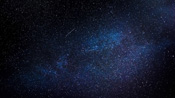 What are the best telescopes for astrophotography Featured Image Source: Pixabay
Have you picked up astronomy as a hobby, but stargazing does not cut it for you anymore? ...Read More
---
Affordable academic writing company CheapWritingHelp.com provides students with unique astronomy research papers and science essays.
Look no further than the best cheap parcel courier to deliver your items.
A-Writer essay writing service with the best PhD writers on Astronomy.
---
APOD:
Jupiter in Ultraviolet from Hubble
Image Credit: NASA, ESA, Hubble; Processing & License: Judy Schmidt
Explanation: Jupiter looks a bit different in ultraviolet light. To better interpret Jupiter's cloud motions and to help NASA's robotic Juno spacecraft understand the planetary context of the small fields that it sees, the Hubble Space Telescope is being directed to regularly image the entire Jovian giant. The colors of Jupiter being monitored go beyond the normal human visual range to include both ultraviolet and (not pictured) infrared light. Featured from 2017, Jupiter appears different in near ultraviolet light, partly because the amount of sunlight reflected back is distinct, giving differing cloud heights and latitudes discrepant brightnesses. In the near UV, Jupiter's poles appear relatively dark, as does its Great Red Spot and a smaller (optically) white oval to the right. The String of Pearl storms farther to the right, however, are brightest in near ultraviolet, and so here appear (false-color) pink. Jupiter's largest moon Ganymede appears on the upper left. Juno continues on its looping 53-day orbits around Jupiter, while Earth-orbiting Hubble is now recovering from the loss of a stabilizing gyroscope.

APOD:
Orion in Red and Blue Image Credit & Copyright: David Lindemann
Explanation: When did Orion become so flashy? This colorful rendition of part of the constellation of Orion comes from red light emitted by hydrogen and sulfur (SII), and blue-green light emitted by oxygen (OIII). Hues on the featured image were then digitally reassigned to be indicative of their elemental origins -- but also striking to the human eye. The breathtaking composite was painstakingly composed from hundreds of images which took nearly 200 hours to collect. Pictured, Barnard's Loop, across the image bottom, appears to cradle interstellar constructs including the intricate Orion Nebula seen just right of center. The Flame Nebula can also be quickly located, but it takes a careful eye to identify the slight indentation of the dark Horsehead Nebula. As to Orion's flashiness -- a leading explanation for the origin of Barnard's Loop is a supernova blast that occurred about two million years ago.
---
---
Astronomy Online is a personal resource of mine that is made public. Please enjoy the site.

---

ARCHIVED BLOG ENTRIES

---
Advertising within text will be in italics with a link to the ad source.
Observation - This section includes information on coordinate systems, constellations, objects visible in the night sky, and some images of the night sky of the northern and southern hemispheres.
Science - This section includes information on some of the basic science used in astronomy. There is information on the variety of tools used (like telescopes) as well as methods of using them. There is a mathematics primer, introduction to some physical processes, formulas used in astronomy, and information on computer use in Astronomy.

Solar System - As indicated, this section covers our Solar System (See Solar System App) and everything in it. It covers the Sun, planets, their moons, asteroids, comets and exotic objects like TNO's and Kuiper Belt Objects.
Stars - This section covers stars in our own galaxy. It covers the variety of stellar evolution paths. It also covers supernova, black holes, and some of the radiative processes in the interstellar medium.

Our Galaxy - This section covers our galaxy as well as some of the nearby galaxies in our own Local Group. It also covers galaxy evolution.
Cosmology - This section covers other galaxies and galaxies clusters. It also covers the big bang, relativity and dark matter.
Astrobiology - This section covers the relatively new field in astronomy - the possibility of life in our Solar System and the Universe. There is also information on some of the projects dealing with this - like SETI.

Exoplanets - This section covers the study of planets known to exist around other stars. It covers both amateur and professional involvement and shows you how you can get involved with the search as well.

Astrophotography - This section covers the fastest growing hobby of astrophotography. This section offers information and tips on photography and also features and Image Gallery.
Find the best telescope reviews at our site.
Advertisement
QuitSmokingCommunity.org | American Cancer Society | Mesothelioma Cancer Resources | Mesothelioma Veterans Center | MesotheliomaHelpNow | Cerebralpalsy Guidance | Recall Report | ConsumerSafetyGuide