---
Astronomy Online Store
.
Reload the page (F5 key) to see a random selection of items below.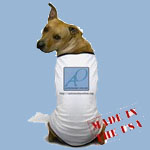 ---
---
Stumble It!

Welcome to Astronomy Online
A legally blind photographer/astronomer on disability so I use this site to contribute to society.


Last Updated: added graphics for the 88 constellations under Observation/The Night Sky.


This site is a testament that even though I have a physical disability - legally blind - I can still do things that helps other people.

I also have a new image gallery. I call it Second Site Image Gallery.

This is an educational website. It's never too late to learn astronomy, even for those who have not completed their primary (High School) education. A GED can get you in the door to college level courses.

!-->

Visit this page: https://www.advancedwriters.com/custom-research-paper/ and get Astronomy research project writing assistance for University classes.

A guide to teach kids to draw at imagiplay.com.

3dinsider.com - 3D printers are changing science fast.


APOD:<!img src="https://apod.nasa.gov/apod/image/1802/CarEarth_SpaceX_1080.jpg" align="left" border="1" width="175" hspace="4" vspace="4">Galaxy Formation in a Magnetic Universe Video Credit: IllustrisTNG Project; Visualization: Mark Vogelsberger (MIT) et al. Music: Gymnopedie 3 (Composer: Erik Satie, Musician: Wahneta Meixsell)
Explanation: How did we get here? We know that we live on a planet orbiting a star orbiting a galaxy, but how did all of this form? To understand details better, astrophysicists upgraded the famous Illustris Simulation into IllustrisTNG -- now the most sophisticated computer model of how galaxies evolved in our universe. Specifically, this featured video tracks magnetic fields from the early universe (redshift 5) until today (redshift 0). Here blue represents relatively weak magnetic fields, while white depicts strong. These B fields are closely matched with galaxies and galaxy clusters. As the simulation begins, a virtual camera circles the virtual IllustrisTNG universe showing a young region -- 30-million light years across -- to be quite filamentary. Gravity causes galaxies to form and merge as the universe expands and evolves. At the end, the simulated IllustrisTNG universe is a good statistical match to our present real universe, although some interesting differences arise -- for example a discrepancy involving the power in radio waves emitted by rapidly moving charged particles.


APOD:
When Roses Aren't Red Image Credit & Copyright: Eric Coles and Mel Helm
Explanation: Not all roses are red of course, but they can still be very pretty. Likewise, the beautiful Rosette Nebula and other star forming regions are often shown in astronomical images with a predominately red hue, in part because the dominant emission in the nebula is from hydrogen atoms. Hydrogen's strongest optical emission line, known as H-alpha, is in the red region of the spectrum, but the beauty of an emission nebula need not be appreciated in red light alone. Other atoms in the nebula are also excited by energetic starlight and produce narrow emission lines as well. In this gorgeous view of the Rosette Nebula, narrowband images are combined to show emission from sulfur atoms in red, hydrogen in blue, and oxygen in green. In fact, the scheme of mapping these narrow atomic emission lines into broader colors is adopted in many Hubble images of stellar nurseries. The image spans about 100 light-years in the constellation Monoceros, at the 3,000 light-year estimated distance of the Rosette Nebula. To make the Rosette red, just follow this link or slide your cursor over the image.

APOD:
Jupiter in Infrared from Hubble Image Credit: NASA, ESA, Hubble; Data: Michael Wong (UC Berkeley) et al.; Processing & License: Judy Schmidt
Explanation: Jupiter looks a bit different in infrared light. To better understand Jupiter's cloud motions and to help NASA's robotic Juno spacecraft understand the planetary contexti of the small fields that it sees, the Hubble Space Telescope is being directed to regularly image the entire Jovian giant. The colors of Jupiter being monitored go beyond the normal human visual range to include both ultraviolet and infrared light. Featured here in 2016, three bands of near-infrared light have been digitally reassigned into a mapped color image. Jupiter appears different in infrared partly because the amount of sunlight reflected back is distinct, giving differing cloud heights and latitudes discrepant brightnesses. Nevertheless, many familiar features on Jupiter remain, including the light zones and dark belts that circle the planet near the equator, the Great Red Spot on the lower left, and the string-of-pearls storm systems south of the Great Red Spot. The poles glow because high altitude haze there is energized by charged particles from Jupiter's magnetosphere. Juno has now completed 10 of 12 planned science orbits of Jupiter and continues to record data that are helping humanity to understand not only Jupiter's weather but what lies beneath Jupiter's thick clouds.
---
---
Astronomy Online is a personal resource of mine that is made public. Please enjoy the site.

---

ARCHIVED BLOG ENTRIES

---
Advertising within text will be in italics with a link to the ad source.
Observation - This section includes information on coordinate systems, constellations, objects visible in the night sky, and some images of the night sky of the northern and southern hemispheres.
Science - This section includes information on some of the basic science used in astronomy. There is information on the variety of tools used (like telescopes) as well as methods of using them. There is a mathematics primer, introduction to some physical processes, formulas used in astronomy, and information on computer use in Astronomy.

Solar System - As indicated, this section covers our Solar System (See Solar System App) and everything in it. It covers the Sun, planets, their moons, asteroids, comets and exotic objects like TNO's and Kuiper Belt Objects.
Stars - This section covers stars in our own galaxy. It covers the variety of stellar evolution paths. It also covers supernova, black holes, and some of the radiative processes in the interstellar medium.

Our Galaxy - This section covers our galaxy as well as some of the nearby galaxies in our own Local Group. It also covers galaxy evolution.
Cosmology - This section covers other galaxies and galaxies clusters. It also covers the big bang, relativity and dark matter.
Astrobiology - This section covers the relatively new field in astronomy - the possibility of life in our Solar System and the Universe. There is also information on some of the projects dealing with this - like SETI.

Exoplanets - This section covers the study of planets known to exist around other stars. It covers both amateur and professional involvement and shows you how you can get involved with the search as well.

Astrophotography - This section covers the fastest growing hobby of astrophotography. This section offers information and tips on photography and also features and Image Gallery.
Find the best telescope reviews at our site.
Advertisement
QuitSmokingCommunity.org | American Cancer Society | Mesothelioma Cancer Resources | Cerebralpalsy Guidance | Recall Report