---
Astronomy Online Store
.
Reload the page (F5 key) to see a random selection of items below.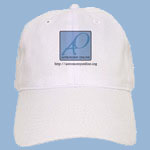 ---
---
Stumble It!

Welcome to Astronomy Online
A legally blind photographer/astronomer on disability so I use this site to contribute to society.

Last Updated: October 24, 2012 added graphics for the 88 constellations under Observation/The Night Sky.

This site is a testament that even though I have a physical disability - legally blind - I can still do things that helps other people. I even have a new project: Astro-Drummer, a site dedicated to my other hobby.
I also have a new image gallery. I call it Second Site Image Gallery.
This is an educational website. It's never too late to learn astronomy, even for those who have not completed their primary (High School) education. A GED can get you in the door to college level courses and a good place to start is a website like Kokopeli High School Academy - free evaluation and a 75% success rate.

InboxAstronomy:
Hubble and Chandra Discover Dark Matter Is Not as Sticky as Once Thought In particle physics labs, like the Large Hadron Collider in Geneva, Switzerland, scientists smash atoms together to study the underpinnings of matter and energy. On the scale of the macrocosm, nature provides a similar experiment by crashing clusters of galaxies together. Besides galaxies and gas, the galaxy clusters contain huge amounts of dark matter. Dark matter is a transparent form of matter that makes up most of the mass in the universe. During collisions, the clouds of gas enveloping the galaxies crash into each other and slow down or stop. Astronomers found that the dark matter continued straight through the violent collisions, without slowing down relative to the galaxies. Their best explanation is that the dark matter did not interact with visible particles, and it also interacted less frequently with other dark matter than previously thought. Astronomers used the Hubble Space Telescope and Chandra X-ray Observatory to study 72 large galaxy cluster collisions. Chandra traced the hot gas, and Hubble saw how the invisible dark matter warps space and distorts the images of background stars. This allowed for the distribution of dark matter in the collision to be mapped. The finding narrows down the options for what this dark matter might be.

APOD:
Orion Spring Image Credit & Copyright: Bill Dickinson
Explanation: As spring comes to planet Earth's northern hemisphere, familiar winter constellation Orion sets in early evening skies and budding trees frame the Hunter's stars. The yellowish hue of cool red supergiant Alpha Orionis, the great star Betelgeuse, mingles with the branches at the top of this colorful skyscape. Orion's alpha star is joined on the far right by Alpha Tauri. Also known as Aldebaran and also a giant star cooler than the Sun, it shines with a yellow light at the head of Taurus, the Bull. Contrasting blue supergiant Rigel, Beta Orionis, is Orion's other dominant star though, and marks the Hunter's foot below center. Of course, the sword of Orion hangs from the Hunter's three blue belt stars near picture center, but the middle star in the sword is not a star at all. A slightly fuzzy pinkish glow hints at its true nature, a nearby stellar nursery visible to the unaided eye known as the Orion Nebula.

APOD: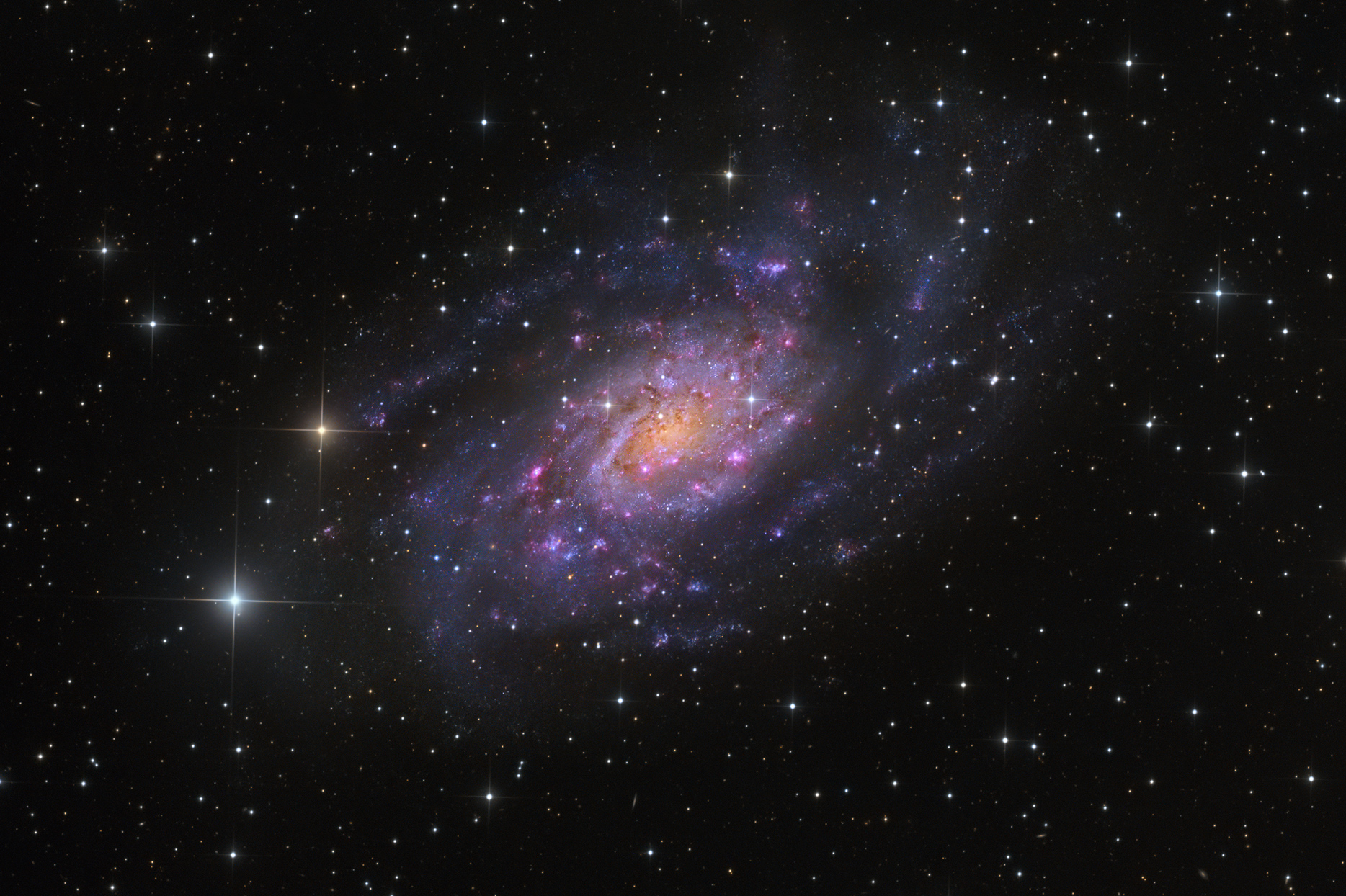 NGC 2403 in Camelopardalis Image Credit & Copyright: Martin Pugh
Explanation: Magnificent island universe NGC 2403 stands within the boundaries of the long-necked constellation Camelopardalis. Some 10 million light-years distant and about 50,000 light-years across, the spiral galaxy also seems to have more than its fair share of giant star forming HII regions, marked by the telltale reddish glow of atomic hydrogen gas. The giant HII regions are energized by clusters of hot, massive stars that explode as bright supernovae at the end of their short and furious lives. A member of the M81 group of galaxies, NGC 2403 closely resembles another galaxy with an abundance of star forming regions that lies within our own local galaxy group, M33 the Triangulum Galaxy. Spiky in appearance, bright stars in this colorful galaxy portrait of NGC 2403 lie in the foreground, within our own Milky Way.
---
Astronomy Online is a personal resource of mine that is made public. Please enjoy the site.

---

ARCHIVED BLOG ENTRIES

---
Advertising within text will be in italics with a link to the ad source.
Observation - This section includes information on coordinate systems, constellations, objects visible in the night sky, and some images of the night sky of the northern and southern hemispheres.
Science - This section includes information on some of the basic science used in astronomy. There is information on the variety of tools used (like telescopes) as well as methods of using them. There is a mathematics primer, introduction to some physical processes, formulas used in astronomy, and information on computer use in Astronomy.

Solar System - As indicated, this section covers our Solar System and everything in it. It covers the Sun, planets, their moons, asteroids, comets and exotic objects like TNO's and Kuiper Belt Objects.
Stars - This section covers stars in our own galaxy. It covers the variety of stellar evolution paths. It also covers supernova, black holes, and some of the radiative processes in the interstellar medium.

Our Galaxy - This section covers our galaxy as well as some of the nearby galaxies in our own Local Group. It also covers galaxy evolution.
Cosmology - This section covers other galaxies and galaxies clusters. It also covers the big bang, relativity and dark matter.
Astrobiology - This section covers the relatively new field in astronomy - the possibility of life in our Solar System and the Universe. There is also information on some of the projects dealing with this - like SETI.

Exoplanets - This section covers the study of planets known to exist around other stars. It covers both amateur and professional involvement and shows you how you can get involved with the search as well.

Astrophotography - This section covers the fastest growing hobby of astrophotography. This section offers information and tips on photography and also features and Image Gallery.
Advertisement
Braindumps Testking 000-105 640-816 SY0-201 70-662 650-987 70-642 1Y0-A18 E22-275