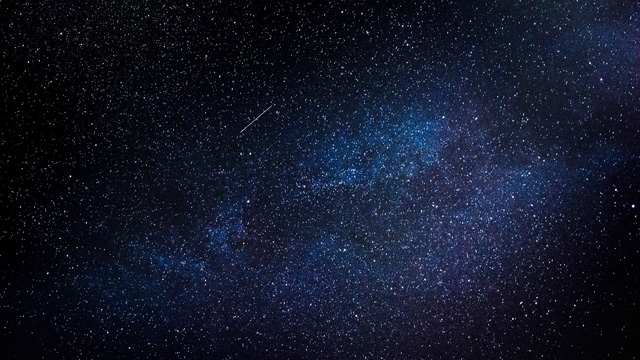 Featured Image Source: Pixabay
Have you picked up astronomy as a hobby, but stargazing does not cut it for you anymore? If this is the case, we might have a solution for you: astrophotography. Exploring the unreachable corners and wonders of space is exciting and all, but why not take this occasion to immortalize your journeys? Although astrophotography telescopes are pricier than normal ones, the models highlighted in this article are worth every penny due to their quality and interesting features.

Meade ETX 90 Telescope

Let us kick off this article with one of the classics, namely the Meade ETX 90. Originally released more than 20 years ago, in 1996, it still holds up even today thanks to its sturdy construction and the capability to render high-quality images. Back in 1996, it was one of the first consumer telescopes that successfully combined affordability and useful features, a fact which still stands today.

When it comes to its construction, both the tube and the base are made out of aluminum, while the forks are reinforced with plastic. This design choice is ideal if you will be using the telescope for bird watching rather than stargazing because it is very easy to detach the optical tube and install it on a camera tripod. In order to focus on an object, users have to rotate a dial which will, in turn, move the main mirror.

More about Meade ETX 90 features can be found in an in-depth review made by Telescope Reviewer. Here are some of the most important:
• 26 mm Meade ETX 90 eyepiece, along with a 1250 mm focal length. This will ensure sharp, high-quality images suitable for astrophotography.
• A finder scope that allows beginners to easily mark and pinpoint any desired objects.
• 90 mm aperture
• Measuring 21.1 x 13 x 7.7 inches, it is highly portable.
Celestron EDGE-HD 800 CGEM SCHMIDT-CASSEGRAIN TELESCOPE

Celestron has a wide range of high-quality telescopes, both for beginners and stargazing aficionados who want to take their hobby to the next level. This time around, they came with the high-priced, tongue-twisting EdgeHD 800 CGEM Schmidt-Cassegrain, a top-notch device perfectly suited for astrophotography.

In terms of fancy features, this Celestron model does not shy away in any shape or form. It comes with a coma-free, Cassegrain optical device with a built-in flatterer which is capable of rendering high-quality pictures with little to no tinkering with the settings. With this telescope, you will soon find out that aberration-free images are not the exception, but the norm, regardless of how far into the galaxy you decide to look.

Similar to other EdgeHD models, the adjustment settings will not be affected if you decide to frequently change directions. This small bit of neat user convenience is possible thanks to the fact that the telescope comes with a mirror lock, so you will not have to waste your time to readjust the mirror every time you decide to gaze in a different direction.

Weighing around 110 pounds (or approximately 50 kilograms), including the mount, you will have a hard time knocking this telescope down without explicitly trying to do so. Overall, the EdgeHD is a great model with tons of useful features and a well-built body that will satisfy all astronomers, regardless of experience.

Orion 8297 8-Inch F/3.9 Newtonian Astrograph Reflector Telescope

Orion has demonstrated time and time again that they put the customer first, and this telescope stands as living proof of their pro-consumer company policy. The Orion 8297 is a mid-level, middle priced telescope with an 8 aperture that is capable of capturing crystal clear astrophotos. But what makes this telescope stand out from the rest is how easy it is to focus and stay on point, even on unfavorable weather conditions.

Unlike other telescopes which offer astrophotography as a side feature, the Orion 8297 is a telescope specifically designed for this purpose. This is made possible by its flawless internal design, which features nine baffle rings, a longer than average tube length for the front of the focuser, and a flat black interior which ensures that the image contrast is always at appropriate levels, regardless of the situation. In addition, both mirrors of this telescope feature an aluminum coating with a quartz overcoat and have an enhanced reflectivity of up to 94 %. All in all, the Orion 8297 is a durable, top quality telescope that will last you for years, provided you follow the maintenance instructions.

Orion EON 130 MM ED Triple Apochromatic Refractor Telescope

Due to its smaller than average aperture, measuring 5.1, many people might think that the astronomical (pun not intended) price tag of this telescope is not worth it. However, this telescope's focus has a deeper, rather than wider view, meaning that the astrophotos it renders are clearer and more detailed than what you would see from your run of the mill telescope. Furthermore, this Orion model uses a three lens Ed optic system which, in conjunction with an above average f/7.0 focal ratio, results in the perfect balance of speed, movement, and detail.

If these details are not enough to justify its $2,000 price tag, then maybe the quality of its construction will convince you. The body of the telescope features two split-clamp tube rings, as well as a triple-latch hard case. So, this Orion model is anything but fragile. This design decision means that you will not risk suffering a heart attack every time you accidentally kick over your $2,000 telescope.

Conclusion

Since casual astronomy has been enjoying an increasing amount of popularity, astrophotography is the natural evolution of this trend. Although astrophotography telescopes are more expensive than regular ones, the quality that you get from your average model is worth the extra money. Make sure to read through our list, and you will surely find a model to your liking.

Back to Top